Jennifer Fox and several other amazingly talented designers are releasing a brand new charity kit today called
"We Are Family"
Here's a layout I created with it: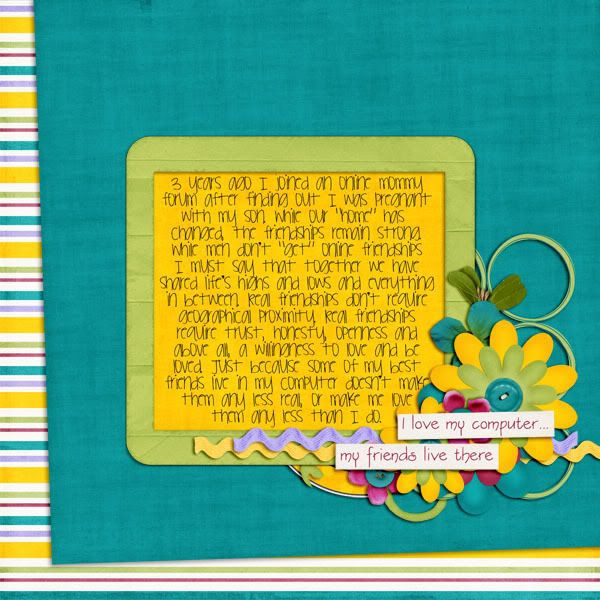 Journaling reads:
3 years ago I joined an online mommy forum after finding out I was pregnant
with my son. While our "home" has changed, the friendships remain strong.
While men don't "get" online friendships I must say that together we have shared life's highs and lows and everything in between. Real friendships don't require
geographical proximity. Real friendships require trust, honesty, openness and above all, a willingness to love and be loved. Just because some of my best friends live in my computer doesn't make them any less real, or make me love them any less than I do.